My UU Story
Lars Poulsen - 2020-05-20

My minister at Live Oak UU Congregation in Goleta California suggested that people should write down the story of how they came to join our congregation. I have done some versions of this before; around 1995 I participated in a workshop called "My Spiritual Autobiography", but it may well be time to do it again.

I could do this the short version or the long version. Today I will do the long version. It falls in several chapters:
My childhood faith (Lutheran)
Young adulthood (rebellion against naive doctrine)
A wayside pulpit in Copenhagen
Finding USSB in 1982
Married with a child
Finding the nascent Live Oak
Each of these is a chapter below.
My childhood faith (Lutheran)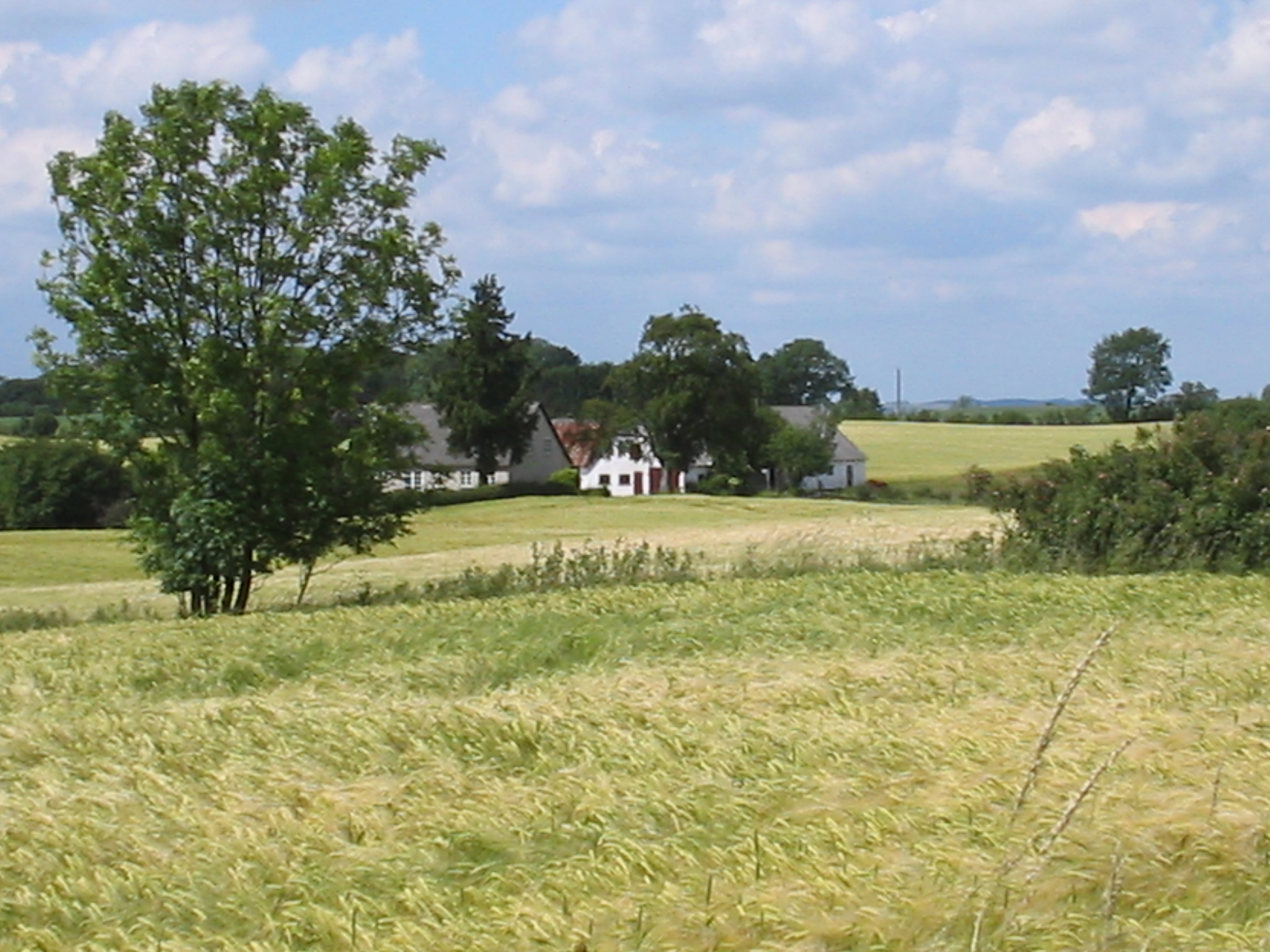 The farm where I grew up
I was born in the farmland of Denmark; my parents (with some help from my maternal grandfather) bought a small 30-acre farm the year I was born. Since 1536, the Evangelical-Lutheran Church of Denmark has been the state religion, and when I was a child, 90+% of the population were members, with the Roman Catholic Church a distant second at about 3%, about 2% baptists, and maybe 0.2% jews. My parents attended church every month or two, plus when there was a baptism, confirmation, wedding or funeral in the extended family.
Picture file IMG_1711A.jpg not found - cwd=. Outside the major cities, the church buildings tend to be romanesque or simple gothic building from the 12th and 13th century, and indeed so it was in the parish where I grew up.
Because Lutheranism is a state religion, basic religious instruction has always been part of elementary school, with a weekly lesson called "Christianity Knowledge", beginning in the first grade. History did not begin until a year or two later. This religious instruction was mostly the benign "bible stories" well known in America, too. As elementary school progressed, bothe the bible stories and the history stories gradually linked up within each subject.
In the 7th grade (age 14) we went off to a classroom in the parsonage next to the church for confirmation lessons. Parents by then could request that their kids be exempted if they were not Lutherans and their kids were not going to be confirmed.
My local farming area was exceptional in that it was one of only two rural areas in the country where there was a baptist settlement numerous enough to form parishes with a baptist parish church. Our local baptists had a (boy) scout troop, which I joined, and with friends from there the teen-age me went to youth group events, including winter revival camp week. My dad worried a bit that they might try to baptize me, but I was never tempted. They did, however, have some friendly girls.
Young adulthood (rebellion against naive doctrine)
I was always an intellectual, a reader. It was pretty clear to me that there was a lot of superstition in the Christian religion, and it felt irrelevant to me. Sometime around age 15, I rememer listening to a public radio program about atheist humanist jews, and the way they talked about religious heritage made sense to me. But since I was not a Jew, I assumed that was not available to me.
A wayside pulpit in Copenhagen
Unitarisk Kirkesamfund, Copenhagen
In my early twenties, I was living in Albertslund (Western suburb of Copenhagen) and commuting to work at the University of Copenhagen science campus near Faelledparken. Every day I got off the metro (S-tog) at Oesterport station and walked by a small romanesque building next to the US Embassy. In a glass case by the sidewalk a sign said (in Danish): "You may be a Unitarian and you just do not know it yet". I did not know how true that was until 10 years later!
Finding USSB in 1982
In 1980, I moved to Santa Barbara. As a farm boy, I felt a need to connect with the land/landscape/history of my new home. I enjoyed walking on the trails of the SB Botanic Garden, and an old couple on a bench with a great view told me about the Sierra Club and the weekly hikes in the foothill trails, so I started going to those. One morning, at the end of the hike, a woman named Elise Foladare told me she had been to a Passover seder that week, "but not at the synagogue, it was at a kind of church called the Unitarian Church". The more she talked about it, the more I knew I had to go and explore this place and those people. And from my first visit, I knew these were my people.
Married with a child
A couple of years later, I was dating a woman I had met at work. She had lived in Russia for a while, and while there, she had converted to the Orthodox church in order to marry the artist son of a priest. After she moved back to the US, the marriage fell apart. We it it off, but I worried about the differenes of religion. I ded=cided, I needed to take her to a singles week-end at Camp De Benneville Pines to see how she would fit in with UUs. It worked out just fine, and we were married by Tony Perrino on the deck behind the house where I still live.
Finding the nascent Live Oak
After my daughter Katherine was born, we felt less welcome at the Unitarian Society. People would tell us every Sunday that "We do have a nursery, you know", when Katherine was sleeping at Debra's breast during the Sunday service. This was shortly after Live Oak had formed, and one Sunday we went to visit a service at the Human Relations Institute - a victorian house on Hollister Avenue. We were delighted that they loved children and included the children in the main service, with a "Message for All Ages". Soon we had switched our allegiance to become members of Live Oak.

In time, Debra became the Director of Religious Education (as it was called back then). She also joined up with the yoga class that morphed into the Sangha. Much later, after our divorce, she became an ordained buddhist nun in the Thich Nhat Hanh affiliated "Order of Interbeing".
Third Time is a Charm
Picture file IMG_0012H.jpg not found - cwd=. When I found my current wife Colleen, I had made my UU faith a prominent point on my dating website profile, and one of our earliest weeek-ends together, I took her to Live Oak. Rev Thomas Anastasi was in the pulpit, and to my delight, Colleen had the same "homecoming" experience that I had had.
---
More pages
(End of page)