2020 Democratic Primaries
Lars Poulsen - 2020-04-03

About 6 weeks ago - before "Super Tuesday", I wrote a piece about the state of the Democratic primary elections. At the time, my ranking of the candidates from most desirable to least favorite was as follows:
Elizabeth Warren
Amy Klobuchar
Pete Buttigieg
Bernie Sanders
Michael Bloomberg
Joe Biden
Right after that, Joe Biden had a great election in South Carolina, and going into Super Tuesday, he was leading over Bernie Sanders. Amy Klobuchar and Pete Buttigig withdrew before Super Tuesday, and both Warren and Bloomberg had very disappointing results and also had to withdraw, leaving a two-person race between Biden and Sanders, with Biden well ahead.
And shortly after that, the country went into the current lockdown, and all campaigning went on hold.
Since then, Biden again looks tired.
So where are we now? How does each of the two look today?
Joe Biden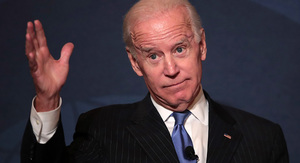 .
Like Hillary Clinton in the last election, Biden is the long-time loyal party leadership candidate. "Finally, it is his turn."
His strengths:
He invokes his partnership with Barack Obama at every turn
He is well supported by the African-American wing of the Democratic party
His weaknesses:
He is quite old.
He is not on board with income redistribution.
He sounds tired and a bit fumbling - he is quite old.
Bernie Sanders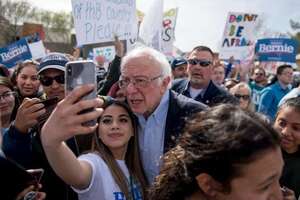 .
Bernie Sanders is the oldest, and his health is beginning to decline. He is also a card carrying member of Democratic Socialists of America. He has been active in politics for over 30 years, and has been very consistently advocating for a set of policies to benefit the working class, that come off as extreme leftist in te American context. The Republicans paint him as an unreformed communist, which is not true, but may be effective. This scared the Democratic party establishment, which really does not want him to win the primaries, because they are sure he will lose to Trump in the general election.
His weaknesses:
Age and health
Scary socialist language
Anyone else ?
Elizabeth Warren (Senator of Massachussetts)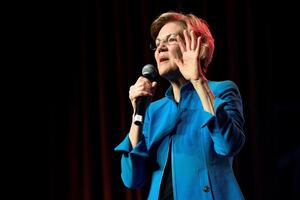 .
I stand by my previous declaration that E.W. is by far the best qualified of the candidates in this race. The voters did not think so, for reasons that I fail to understand. It must be because she is a woman.
Biden has promised to pick a woman for his running mate, and that may be a way for her to get on the ticket, but honestly, if he is elected, he will need her much more in other possible roles:
in the senate, working on financial legislation
as treasury secretary
or even on the supreme court
Andrew Cuomo (Governor of NY)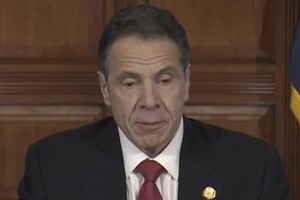 .
Governor Cuomo has provided much of the national crisis leadership that President has been unable to provide. Many would like to see him take over from Biden, but he agrees with most other seasoned Democrats, that this would be a very un-democratic thing to do.
Going forward
With luck, we may start to see a gradual resumption of public life sometime in the second half of May. The party convention has now been rescheduled to August.

I predict that Biden will still be well ahead of Sanders by then, and will be nominated unless he suffers a bad health issue before then. If he has to withdraw, I assume that the nomination will pass to Sanders.

And depending on how the national COVID health crisis plays out, the presidential election will be a referendum on Trump's performance, and he will either be routed, possibly taking the Republican party down with him, or he will be handily re-elected.
---
More pages
(End of page)