2020 Democratic Primaries
Lars Poulsen - 2020-02-19

It is primary election season, and our president is demonstrating every day the need to get him out of office as soon as we can. Impeachment did not work - in fact it only demonstrated how deep the Republican party has fallen into the moral abyss. Our only remaining option is to vote him out in November.

But while the party's base wants the party to become a labor party, the party's leadership seems to have been persuaded b the republican propaganda machine that this is a dangerously radical direction, which will lead to losing the election. If Bernie Sanders looks poised to be nominated as the party's candidate, he must be stopped so that we can nominate a "moderate". If that turns out to be billionaire Michael Bloomberg, so be it. In my view, that would be an unmitigated disaster. That would deflate any youthful energy that might lead us to victory, and then we would lose for sure. Here are - in ranked order - the candidates that I would prefer.
Elizabeth Warren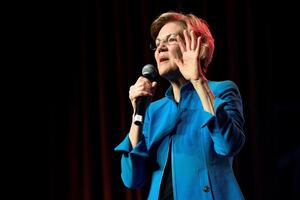 .
Elizabeth Warren grew up in modest circumstances in Oklahoma. Became a lawyer and a law school professor and a Republican. When congress enacted tighter bankruptcy laws that made it harder for consumers to discharge credit card debt through bankruptcy, she started a research project with her law school class so better understand the reasons why working class people went bankrupt. She found that it was rarely because of irresponsible borrowing (as the banks were telling Congress) but generally because of predatory lending and/or medical bills. She then started pushing for better financial consumer protections, and discovered that the majority of Republicans in Congress were siding with the banks. Then she reluctantly became a Democrat.
Warren is usually described as ultra-liberal, but to me, she is a very sensible thoughtful labour politician. As a Harvard professor, she is very presentable and well spoken. She has studied many of the important issues of our day, and prepared position papers on them. "I have a plan for that", she can say to most questions. At 70, she is one of the more youthful candidates, and despite her age, she displays a lot of energy and stamina.
I believe that she is by far the most qualified candidate.
Her weaknesses are:
She fully supports Medicare for All (not just those who want it)
She favors a fair amount of income redistribution (which I think we badly need)
She is a woman (and we have never yet elected a woman President)
Amy Klobuchar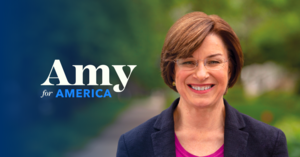 .
If you want a centrist "don't rock the boat too much", candidate, I think Amy is the best bet in this round. As a Minnesota senator, she is at home in "the Heartland" (also known as "Flyover country") and may know how to get the Trump voting midwesterners to listen. She has also spent enough time in Washington to know how the federal legislature works.
Her weaknesses:
She is a woman
She does not seem to have much of a relationship with non-white voters.
Pete Buttigieg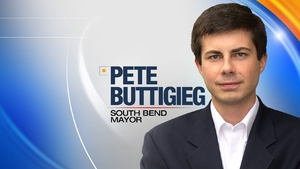 .
Mayor Pete is the youngest candidate, and his election would clearly signal a generational change. I like that a lot. He also has a great life history. He is an Army veteran.
His weaknesses:
He is gay (and married). That scares off the evengelical voters.
His political experience is all local: City council, not Congress.
Bernie Sanders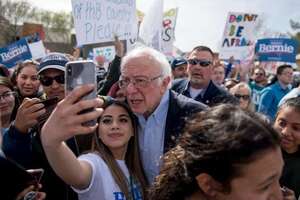 .
Bernie Sanders is the oldest, and his health is beginning to decline. He is also a card carrying member of Democratic Socialists of America. He has been active in politics for over 30 years, and has been very consistently advocating for a set of policies to benefit the working class, that come off as extreme leftist in te American context. The Republicans paint him as an unreformed communist, which is not true, but may be effective. This scared the Democratic party establishment, which really does not want him to win the primaries, because they are sure he will lose to Trump in the general election.
His weaknesses:
Age and health
Scary socialist language
Michael Bloomberg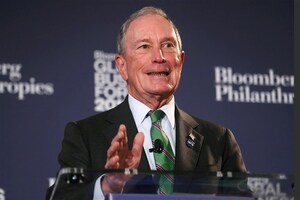 .
Michael Bloomberg's attractons to the party leadership are:
He is a self-financed billionaire
He is a "centrist" "Wall Street Democrat"
He has some experience in government at mayor of New York City
His weaknesses:
He is a billionaire trying to buy his way into the White House - but unlike Trump he is actually very rich.
He is a fairly conservative rich man running at a time when the Democratic party wants to become a labour party again.
In fact, the only good thing I can say about him is that he is not Trump!
Joe Biden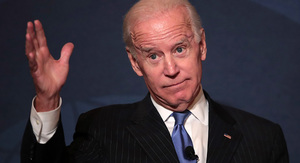 .
Like Hillary Clinton in the last election, Biden is the long-time loyal party leadership candidate. "Finally, it is his turn." He invokes his partnership with Barack Obama at every turn, and it was presumed that he was the front-runner until the day the voting started, and it turned out that he was not all that popular.
His weaknesses:
He is quite old.
He is not on board with income redistribution.
He sounds tired and a bit fumbling - he is quite old.
---
More pages
(End of page)