Corona Part 7 - November 2020
Lars Poulsen - 2020-11-15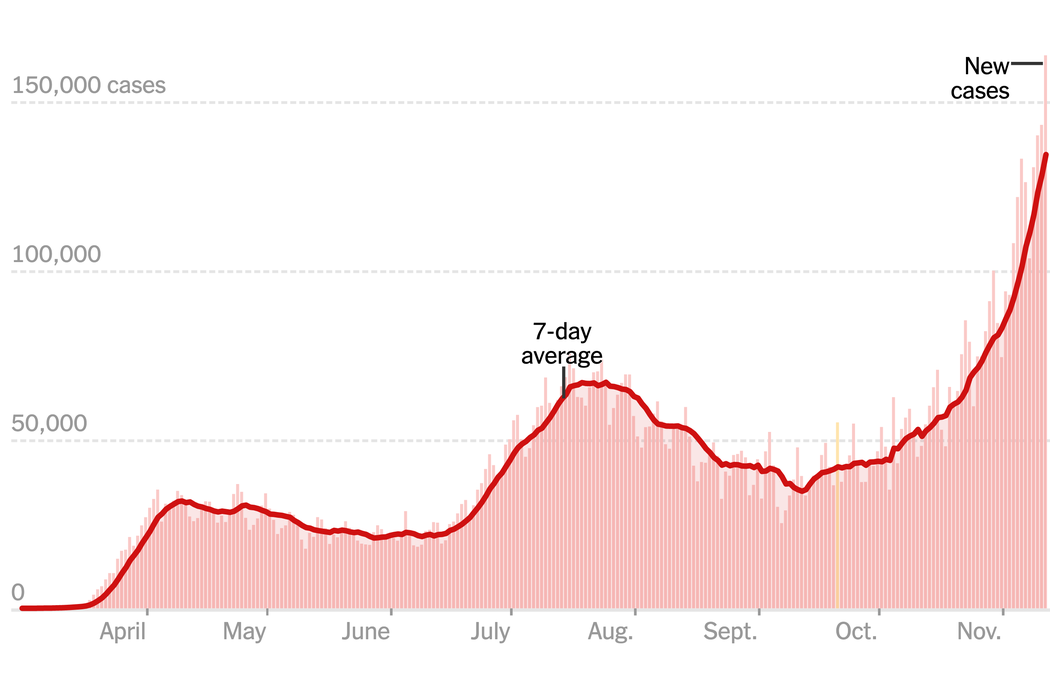 .
November 2020 - The numbers
It has been several weeks, since I wrote the last update and it has gotten worse, partly due to election, partly due to people being fatigued by mitigation procedures.

Here in Santa Barbara, we are still in fairly good shape. Here are some comparative numbers:
Place
Daily cases
per 100,000
population

---

---

United States
43.9

---

---

California
18.6
Santa Barbara City
5.8
Santa Barbara County
9.2

---

---

Ohio
51.8
Iowa
147.7
Warren Cty, IA
133
Polk Cty, IA (Des Moines)
128.4
Madison Cty, IA
90.9

---

---

Portugal
52.4
United Kingdom
37.2
Germany
19.8
Denmark
16.9
Canada
12.3
Japan
0.7
You can also look at my table of daily cases in Santa Barbara county. This is derived from the daily statistics published by the SB County health department at their website.
The Prospects
There are several vaccines in the pipeline. We may be able to start vaccinating some health care workers around the start of the new year, but it will probably be around March before the main vaccination campaign gets underway. We may begin to see the benefits around May: Churches re-opening, schools operating normally etc.

The national office of my church told us in March, when our congregation went into Zoom mode and closed down our campus, that we should expect this to continue until late spring 2021. That prediction looks amazingly accurate. (Which should not be a surprise: Unitarian-Universalists are better educated than average.)
---
More pages
(End of page)